Welcome to the FORUM MENSCHENRECHTE (FMR)!
We are pleased to welcome you here on the Human Rights Forum (FMR) official website and hope that you find all the information you need. The following posts are supposed to give you a brief overview of who we are and what we do. Down below you will find an introduction to our focus groups and their work in the field of human rights. In case of any remaining questions, please contact us (kontakt@forum-menschenrechte.de) and don´t forget to subscribe to our weekly newsletter! Enjoy!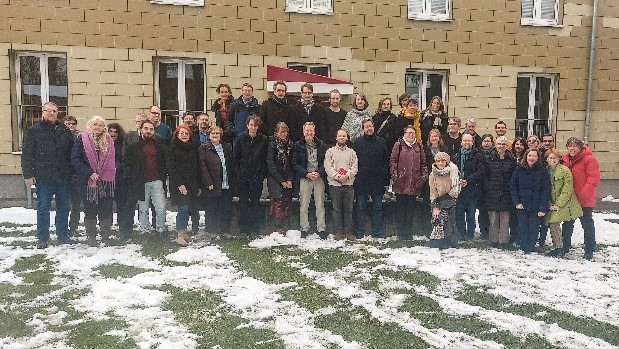 Who stands behind the Human Rights Forum?
The FORUM MENSCHENRECHTE (FMR) is a Berlin-based network founded in 1994 after the Human Rights Conference in Vienna, Austria 1993. Our 53 members are non-governmental organisations (NGOs) based in Germany, which engage in a more comprehensive protection and implementation of human rights. Together we keep human rights on the agenda of everyday politics and involve ourselves into the decision making processes regarding human rights action. Although we are based in Germany, our work does cover a long list of international projects and partners!
Our aim
FMR in Germany
We monitor the human rights policies by the German Government and engage in debates and self reflective processes with the office of foreign affairs in Berlin.
Furthermore we work out demands on human rights policies in regards to parliamentary elections demands 2021. Thus we are able to directly influence the human rights action in Germany.
FMR Member´s
Our members serve as a networking platform which guarantees the exchange of all relevant informations on human rights issues between our NGO´s and the German Government .
We promote communication and further aspects of sustainable cooperation between the local, regional and national NGO´s to support them individually as well as collectively to establish a communication based networking process that serves no only in Germany but enables an international collaboration in the field of human rights.
FMR Worldwide
By implementing joint projects we aim to improve the protection of human rights worldwide. Through our public engagement we create awareness in regards to human rights issues amongst the public and draw attention to human rights violations as well as the advancement of human rights policies.
What do we do?
Our associates engage actively in the advancement of human rights and select their focus individually. The network offers different opportunities and projects to engage with and invites every member to work in at least one group of choice. We like to call them "Focus Groups", down below we introduce four of them.
All activities are coordinated by a group of eight representatives elected every two years, that speak on behalf of all our members.
The cooperation within the FMR is organised by our office located in "Haus der Demokratie und Menschenrechte" in Berlin.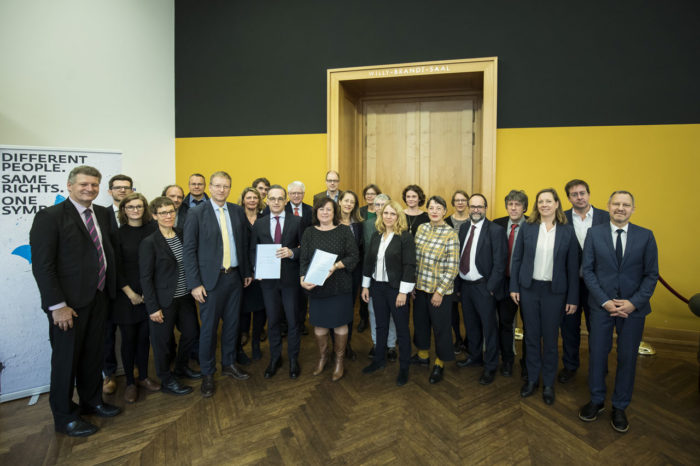 FMR – Focus Groups
Every member organisation is expected to participate in at least one of our focus groups. They are responsible for preparing joint statements, policy papers, information material etc. and initiate campaigns, public events and expert panels as well as promote communication with representatives on a regular basis. The following posts introduce four of our most important focus groups. If you want to learn more, don't hesitate to contact us!
Antiracism
Against structural discrimination.
---
Antiracism as a priority human rights task
social dimensions and institutional racism
development of a contemporary term and implementing education and action towards everyday racism and right wing extremism
Children's Rights
Support the forgotten ones.
---
Children's Rights Convention of the United Nation in 1989
despite ratification by 193 countries child abuse in every meaning of the term keeps being a threat
keeping track of the implementation of the Convention on Children's Rights
Foreign Policy
The Human Rights Council (HRC).
---
institutional protection and promotion of human rights
coordination of all activities related to the HRC
critical evaluation of the pending situation
sending human rights advocates to observe and elaborate every detail during the High Council meetings
ESCR
International standards on human rights.
---
ESCR = Economic, social and cultural rights
ensure that global development and multilateral treaties align with human rights policies
cooperation with local NGOs in the Global South
holding transnational companies accountable for any human rights violation
binding human rights standards